Participating in Wreaths Across America
How did Wreaths Across America begin?
During the holiday season of 1992, the then owner of Worcester Wreath Company found himself with a surplus of wreaths. A patriotic man with fond memories of visiting Arlington National Cemetery as a child, he was inspired to use the excess wreaths to honor our veterans. Starting with a team of less than ten people, Morrill Worcester made his way down to Arlington National Cemetery that year and took a day to lay wreaths over as many military graves as possible. Since that day, Wreaths Across America has grown to lay millions of wreath across thousands of cemeteries via the help of countless volunteers. With most Alpine practitioners just a couple miles from Arlington National Cemetery, we saw this organization as a great way to support our community. When one of our practitioners, who is a Marine Corps veteran, brought the idea to the firm, we jumped on the opportunity to show our support.
On Friday, Dec 13th, a few members of the Alpine team were lucky enough to attend the Wreaths Across America Gala and Celebration in Arlington, Virginia. Throughout the night, we were blown away by the overwhelming sense of community within the WAA organization. The event consisted of moving speeches by those who help make the organization successful, tributes to our past and current servicemen, and excitement for the wreath-laying ceremony to take place the following morning. We had a wonderful night, and even got the chance to shake hands with Medal of Honor recipient Ryan Pitts!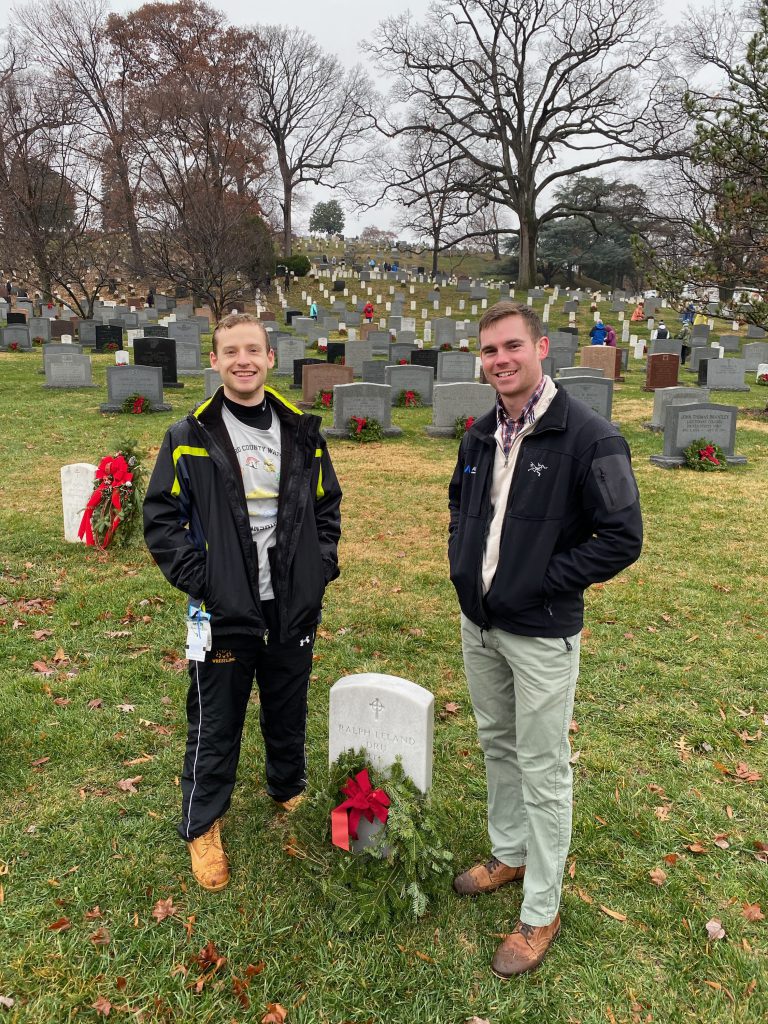 To the thousands of Wreaths Across America volunteers across the country, the second Saturday in December is known as a day of hard work, community, and paying tribute to our nation's veterans. This year, a few of our Alpine practitioners joined the massive wreath-laying effort in Arlington, Virginia. Despite being a cold and rainy day, tens of thousands of volunteers flooded the cemetery, distributing wreaths across the 400,000 graves. In seemingly no time at all, the barren cemetery had transformed into a beautiful show of community support for something larger than oneself. We were humbled by the experience and are excited to participate again next year!